Post by Martine on Sept 21, 2012 0:43:07 GMT 10
Lets not forget this, it's coming closer !!!
A scripted drama on YouTube starring actress Maura Tierney just may wind up as the ultimate "reality" show for midlifers. "Ruth and Erica," a 13-episode dramatic series, debuts Sept. 24 on WIGS, YouTube's most-viewed scripted channel for drama.
Tierney, 47, is best known for her TV roles as Abby Lockhart on "ER" and Lisa Miller in "NewsRadio," and appears in the upcoming season of "The Good Wife." She plays Erica, an unmarried landscape architect living in San Diego who struggles to balance the long-distance care of her aging parents with the demands of her own life. The series also stars Lois Smith ("Twister" and "True Blood") as Erica's mother Ruth; and Philip Baker Hall ("Magnolia") as Erica's father Harry. Michael C. Hall stars as Tierney's boyfriend, and Rosalind Chao, Jane Kaczmarek and Steven Weber make cameos.
Midlifers are likely to identify with Erica as she deals with her father's worsening dementia and Alzheimer's, her mother's growing fraility, and her parents' unwillingness to change their lives to better accommodate their physical decline.
The Huffington Post caught up with Tierney recently to talk about her role and the series.
In a way, this is the ultimate reality series inasmuch as it is a reality many Baby Boomers are living every day as they juggle the demands of their own lives with their parents' needs. Your portrayal is just so on target -- did you bring some first-hand experience to the role?
Actually, no. I have been spared being in that place. I lost my dad a few years ago to a brief illness and my mother, who is 68, is still working and completely active. When I first read the script by [writer and show creator] Amy Lipmann -- I just found it so touching and moving. Everything that comes across in my performance is what she wrote -- her words. She used the place of dealing with aging parents to tap into all these other issues we have.
Before we move on to those other issues, let's focus for a minute on some of the behaviors that Harry exhibits as his dementia kicks into higher gear. He has his moments of lucidity -- urging you to quit sleeping with married men -- but then he does things like flag down a police car thinking it's a taxi. In one of the later episodes, he doesn't recognize your character as his daughter and begins to tell you about her when she was a little girl. It was a painful reality to watch.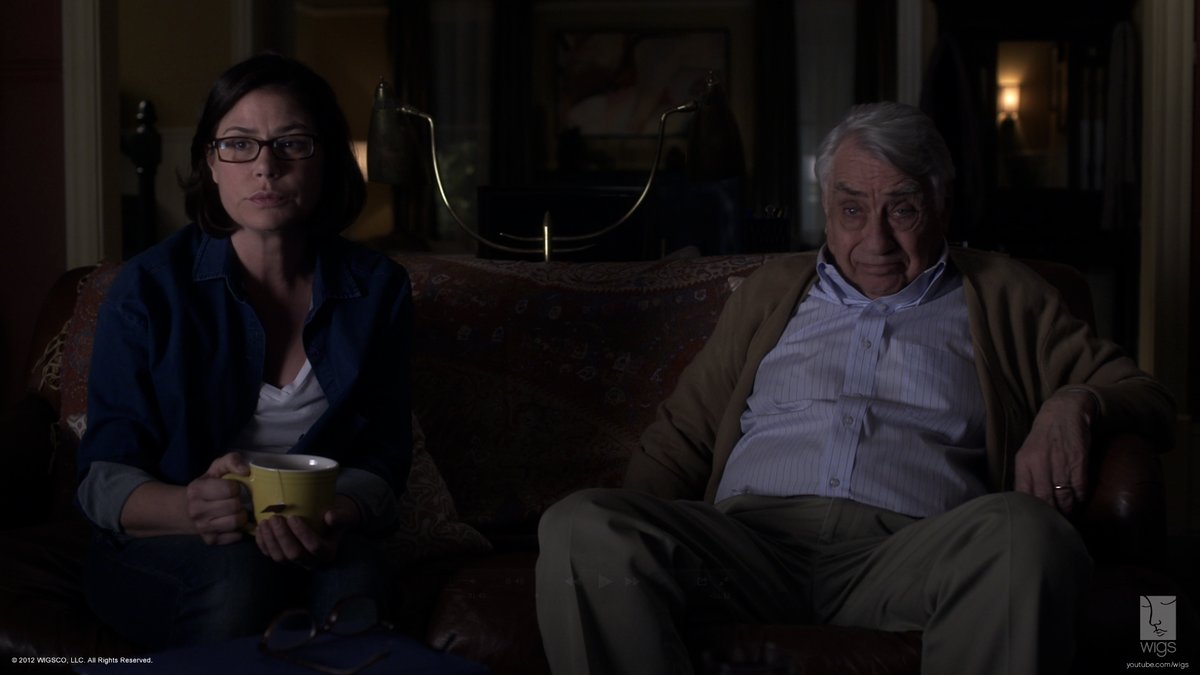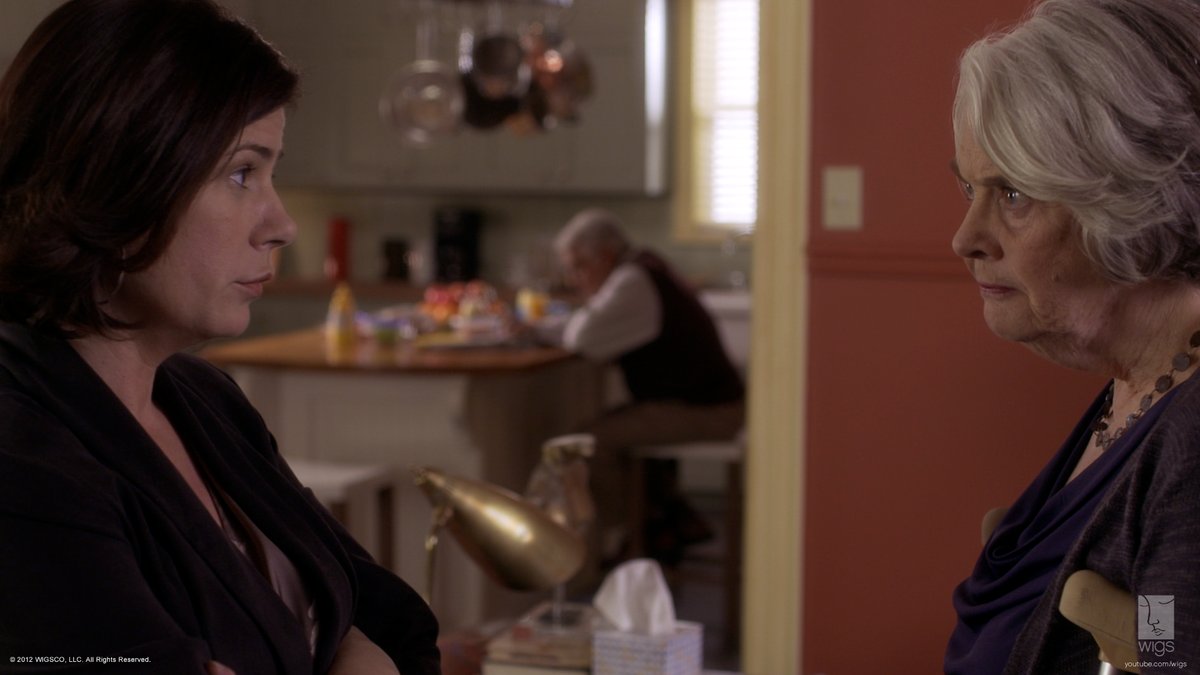 I think when we watch our parents slide, it becomes important to realize it's no longer about us. While it's hard for Erica to realize her father doesn't know who she is, she engages him. She listens as he tells her about Erica as a little girl -- how she liked to be the line leader in school and how she was fascinated by topiaries and wanted to be a topiarist. Again, that's Amy's words.
It's an extremely sad, poignant moment. I think what she was trying to do is understand unconditional love and what it means to take care of someone. It ceases to be about Erica. She can't get her feelings hurt [because] her father doesn't know who she is. She has to man up. Whatever our issues were in the past with our parents, it just doesn't matter anymore. You move into a different phase of the relationship.
In one of the final episodes, your character -- noting that she is an only child and has no children of her own -- says that she has had to make her own arrangements for her care. Yet when she's pressed about what that means, she says "I'm going to be cremated." Doesn't that skip over a whole lot? You go from middle age and the ability to decide what your older age will look like straight to death.
I think dealing with watching the aging process up close gets you to reflect on your own mortality and your own loss of relevance. It sounds corny but we ask ourselves, "what does this all mean?" But as for the planning part, it's more like the character
is crazy.

OK, so Erica is single, has an affair with a married man and even her father with dementia taps into her loneliness. At one point, he tries to fix her up with the guy selling slicing and dicing machines on the late-night home shopping network. Her mother hires an ex-drug addict real estate agent [Michael C. Hall] who was one of Erica's high school classmates and grills him about whether Erica ever did drugs, all the while insisting that the mere idea of it would be preposterous since Erica went to such a good college. A complicated character?

Well, I hope so! There are multiple layers going on here -- beyond the taking care of parents.

How was working on "Ruth and Erica" differ from projects in your past? You spent many years on "ER" -- a successful primetime drama.

On "ER," we dealt somewhat realistically with things. But "Ruth and Erica" was made straight for the Internet. We were allowed to tell this story however we wanted to. The drama unfolds very slowly. There aren't the same strictures of a network in place. On "ER" we did the best we could in 44 minutes or whatever it is of network TV. Doing a webisode couldn't be more different. There are no rules, you can use whatever kind of language you want. This is about real shit, uncensored.

What was your own take-away from this?

A lot was lifted from Amy's personal situation. When they first sent me the script, I thought 'this is the greatest piece of writing I've read in years' and I knew I wanted to do it. It was very touching, moving to me.



www.huffingtonpost.com/2012/09/20/maura-tierney_n_1893617.html